EN: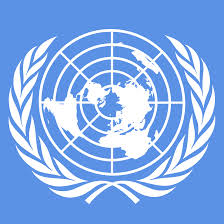 This week the negotiations on Western Sahara move to the whole UN Security Council. Western Sahara has become one of the most contentious issues at the UN – let's keep it that way!
It's also particularly important as 2 oil companies have announced they will begin drilling in Western Sahara this year.  This means human rights monitoring by MINURSO should include monitoring of the Saharawi right to access their natural resources.
Please help us ensure that the whole UN Security Council get this message! This is the crucial week for negotiations so we must make our voices heard.
Please write to the Nigerian government, which holds the Presidency of the Security Council, asking that your letter is circulated to all members plus Spain.  A hard copy letter is best, but if you do not have time please send an email to all members of the Security Council.
FR: 
Cette semaine, les négociations sur le Sahara occidental se déplacent à l'ensemble du Conseil de sécurité des Nations Unies. Sahara occidental est devenu l'une des questions les plus controversées de l'ONU – gardons de cette façon!
Il est également particulièrement important que deux compagnies pétrolières ont annoncé le début deforage au Sahara occidental cette année. Cela signifie la surveillance des droits de l'homme par la MINURSO devrait inclure le suivi du droit sahraoui pour accéder à leurs ressources naturelles.
S'il vous plaît aidez-nous à faire en sorte que l'ensemble du Conseil de sécurité des Nations uniesobtenir ce message! C'est la semaine cruciale pour les négociations que nous devons faire entendre nos voix.
S'il vous plaît écrivez au gouvernement nigérian, qui exerce la présidence du Conseil de sécurité,demandant que votre lettre est distribuée à tous les membres ainsi que l'Espagne. Une lettre sur papierest le meilleur, mais si vous n'avez pas le temps s'il vous plaît envoyez un courriel à tous les membresdu Conseil de sécurité.
ES: 

Esta semana las negociaciones sobre el Sáhara Occidental se mueven a todo el Consejo de Seguridad de la ONU. Sáhara Occidental se ha convertido en uno de los temas más polémicos en la ONU –vamos a mantenerlo de esa manera!
También es particularmente importante ya que 2 compañías petroleras han anunciado que van acomenzar a perforar en el Sáhara Occidental este año. Esto significa vigilancia de los derechoshumanos por parte de la MINURSO debe incluir la vigilancia del derecho saharaui a acceder a sus recursos naturales.
Por favor, ayúdenos a asegurar que todo el Consejo de Seguridad de la ONU recibe este mensaje!Esta es la semana crucial para las negociaciones por lo que debemos hacer oír nuestra voz.
Escribe al gobierno de Nigeria, que ostenta la Presidencia del Consejo de Seguridad, que pide que su carta se distribuyó a todos los miembros, además de España. Una carta en papel es mejor, pero siusted no tiene tiempo, por favor envíe un correo electrónico a todos los miembros del Consejo de Seguridad.
——–
Address:
H.E. U. Joy Ogwu
Permanent Mission of Nigeria to the United Nations
828 Second Avenue
New York, N.Y. 10017
United States of America
Or e-mail:
permny@nigeriaunmission.org
Copying all UNSC missions plus Spain:
USUNPolFax@state.gov
UK@UN.int
Rep.nuevayorkonu@maec.es
france@franceonu.org
mission@russiaun.ru
chinesemission@yahoo.com
enaun@mrecic.gov.ar
australia@un.int
chadmission@gmail.com
chile.un@minrel.gov.cl
missionun@jordanmissionun.com
lithuania@un.int
newyork.rp@mae.etat.lu
korea.un@mofa.go.kr
ambanewyork@minaffet.gov.rw
Sample text:
Dear Ambassador
MINURSO must monitor human rights
There are well documented violations of human rights including, torture, false imprisonment and sexual violence perpetrated against Saharawi citizens in Moroccan occupied Western Sahara.
Despite this the UN Security Council has so far failed in its duty  – Under Article 73 of the Charter of the United Nations – to protect the citizens of this non self-governing territory.
MINURSO remains one of only a handful of peacekeeping missions without a human rights mandate.
The people of Western Sahara need independent, impartial, comprehensive and sustainedmonitoring of human rights in Western Sahara, as recommended by the UN Secretary General.
Ad hoc measures to assess human rights are ineffective. MINURSO must be empowered to monitor human rights in Moroccan occupied Western Sahara and the refugee camps in Tindouf.
The right of the Saharawi people to their natural resources is also being exploited by Morocco. Given the acceleration of plans for drilling in Western Sahara, MINURSO must also be given the power to report on the rights of the Saharawi to access their natural resources.
I ask you to fulfil your duty to the people of Western Sahara and give MINURSO the power to monitor human rights.
Yours sincerely